There has never been a better opportunity to update your house and transform it into a warm place that everyone can enjoy. Whether you want to give your home's interior or exterior a facelift, even minor adjustments can have a big impact on how it looks and feels. It's time to take advantage of the market and make the necessary modifications to keep your home modern as property values are increasing. An attractive place that adds value can be created with the assistance of a reputable handyman service. So, don't wait too much; Let's start now!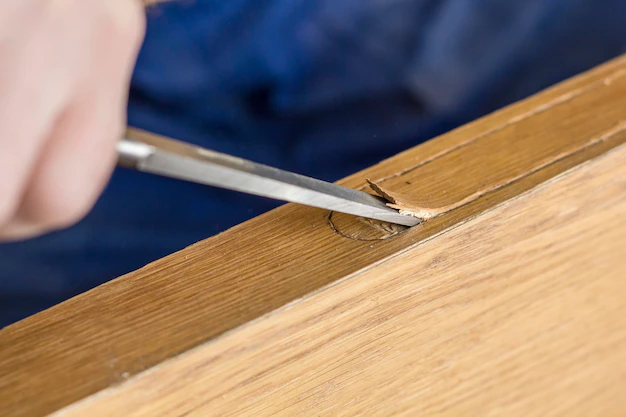 Painting
One of the simplest methods to increase the value of your house is to paint. It is one of the most popular renovation solutions since it may completely transform the area without costing a lot of money. The alternatives for what colours to use to create drama or a light, airy atmosphere in space are unlimited. Many people decide to use a handyman service to get top-notch outcomes right away.
Restroom Renovations
Bathroom renovations are a great method to increase the value of your property because, as we've all heard, kitchens and bathrooms sell homes. Think about changing the vanity, installing new shower doors, or updating the fixtures. Even minor adjustments can have a significant impact and give the room an opulent, spa-like atmosphere.
Kitchen Renovation
Updating the kitchen is a common handyman job that increases the value of your home. Remodelling your kitchen may be quite cost-effective and is frequently one of the best choices. It's acceptable to start small by changing the backsplash or installing a new sink to give your kitchen a fresh look. If you have a bigger budget, think about installing new appliances or stone countertops. It is almost a given that updating your kitchen will raise the value of your house.
Front Appeal
When someone drives by or stops in for a visit, they immediately see the exterior of your home. By making inexpensive modifications that have a big impact and set your home apart from the rest of the neighbourhood, you can make sure it looks its best. Think about enhancing the area with landscaping and lighting, fixing any damaged concrete or fences, and making sure the entrance is tidy and modern. There are other options, including painting the front door, adding shutters, and adding stone or brick veneers. To make sure your property appears wonderful, select a handyman service that specializes in outdoor improvements.
A Friendly Team That You Can Trust
If you need a handyman, carpenter, painter or maybe an electrician we are here to support and assist. Our team is offering same-day booking availability and emergency service.
We are covering all the maintenance services in property industry from flat pack assembly, hanging TV curtains or blinds, floor installation, painting of the room or installation of the chandelier our team is ready for you. Contact us on 0203 811 8331.
Even small repair work can have a significant impact on your home's worth if you're looking for strategies to raise it. Make a sensible choice when hiring a handyman service since you are investing in your future when you invest in your home. CODEEX MAINTENANCE uses cutting-edge software, techniques, and training to carry out Remodelling and repairs in an innovative manner. We provide a comprehensive range of services to meet all of your needs, all of which are delivered by a skilled workforce that is committed to quality. 
Use CODEEX MAINTENANCE for all of your Remodelling and handyman needs instead of taking a chance on the safety of your property by hiring a less skilled handyman service.
Professional and friendly office staff will assist you and help with inquiries. Please leave your details and we will contact you.  Find more info on About us.