BATH SCREENS INSTALLATION
Shower Screen Installation in London
Leading Bath Shower Screen Installation In London Near You!
Our team can offer you the installation of the new or replacing of the old shower screen in your bathroom. Some of the additional services requested from our clients are rubber seal and silicone replacing on their bathroom screen. We can provide you with a different range of services from a handyman, electrician, painting, and others so please check Service page.
Codeex Maintenance is offering a big range of bathroom refurbishment and improvement services in London. So if you were searching for "Shower Screen Replacing Services Near Me" or "Shower Screen Installation in London" we can ensure you that you are in the right place and our team is fully trained and ready. Please visit our About Us page for more informations.
We Can Install Different Shower Screens For You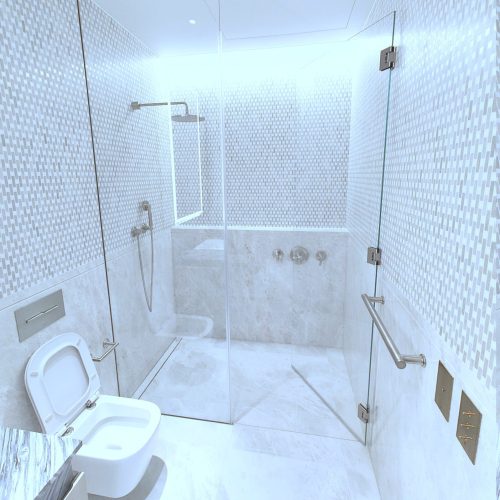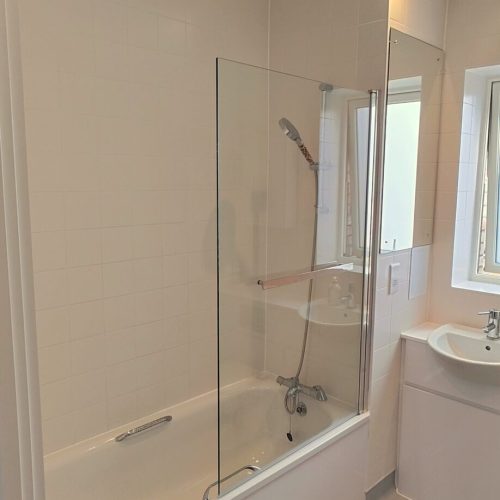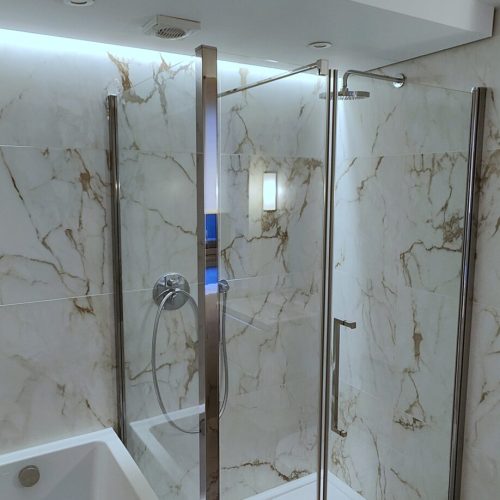 "I recently had Codeex Maintenance install a shower screen in my bathroom, and I couldn't be happier with the service. They were prompt, professional, and did an excellent job. The shower screen looks fantastic and was installed with great attention to detail. I highly recommend Codeex Maintenance for any handyman needs!"
"Codeex Maintenance did an amazing job installing a shower screen in my home. The team was incredibly skilled and efficient. They arrived on time, worked diligently, and completed the installation to perfection. The shower screen not only enhances the overall look of my bathroom but also functions flawlessly. I'm very impressed with their work and would definitely hire them again."
"I wanted to express my gratitude to Codeex Maintenance for the outstanding job they did installing a shower screen in my ensuite. From start to finish, their team exhibited professionalism and expertise. They provided valuable advice, ensured a seamless installation, and left the space clean and tidy. The shower screen they installed has transformed my bathroom, and I'm extremely pleased with the result. Highly recommended!"
"Codeex Maintenance recently completed the installation of a shower screen in my rental property, and I'm incredibly impressed with their service. Not only did they accommodate my tight schedule, but they also executed the installation flawlessly. Their team was courteous, efficient, and paid attention to every detail. The shower screen looks stunning, and my tenants are delighted. Thank you, Codeex Maintenance, for your exceptional work!"
"I had the pleasure of hiring Codeex Maintenance for a shower screen installation, and I couldn't be happier with the results. The team demonstrated excellent craftsmanship and professionalism throughout the entire process. They arrived on time, worked efficiently, and communicated effectively. The shower screen they installed has become a focal point of my bathroom, and I'm extremely satisfied with the outcome. I highly recommend Codeex Maintenance for their top-notch service!"
Bathroom Shower Screen Installation
In case your shower screen is loose or the weather is leaking true the rubber seal on the bottom of the glass our experts are ready to fix that for you. We can install different shower screens models and designs as our handyman crew is fully equipped and well trained for this task. Please contact us on 0203 811 8331 for more pieces of information or send us your inquiry on the page Book Now.
Get familiar with different models
Shower screens are coming in a variety of designs. Some of them are rectangular corner showers, square corner showers, recessed showers, open walk-in showers.
Choose the right door option for your shower screen. Door options are sliding, folding, pivot, and fix shower door screens.
Glass is the most traditional material used for a shower screen. Other options that you have are acrylic, aluminum frame, chrome plating, and PVC.
A Big Range Of Odd Jobs Services Is One Click From You!